Alumni
Where Are They Now
Learn more about where past WiCS Officers are at in their lives.
Ishta Bhagat
I would not be who I am today without WiCS and the CS family. I have called CS and WiCS lounge my home and not because I brought in my coffee mug and some of my groceries to the lounge; WiCS became not only an organization but a place where we can all grow, bond, and support each other. I got to know the students (undergrad and grad), professors, and other organizations in this tight knit group. WiCS family gave me confidence to be myself as I grew my technical and social skills. Furthermore, WiCS helped me get my summer internship, my research assistant job at the EVL, opportunity to become a Teaching Assistant with Girls Who Code and UIC, and my current job too. I got exposure to various companies and gave me fun, social opportunities and memories that I will never forget.
After I graduated, I started work at Avanade Inc. I am a software consultant, meaning I am a developer who travels every week to the client's office and code there instead of staying in one place to code. Part of my job is constantly meeting new people and getting work done together which is a skill set I learnt from being vice-president of WiCS. I also learnt about leadership, how to communicate effectively, expressing my ideas and not shying away, and gave me confidence to speak up.
Now, I am part of online mentoring program called Rewriting the Code. I, occasionally, help or attend hack-a-thons across North America, and part of my company's outreach to women in tech. In my free time, I like to paint, read spy books, watch lots of tv shows/movies and like making something called "Electronic Décor" with my Arduino kits. Feel free to reach out to me at bhagatishta@gmail.com.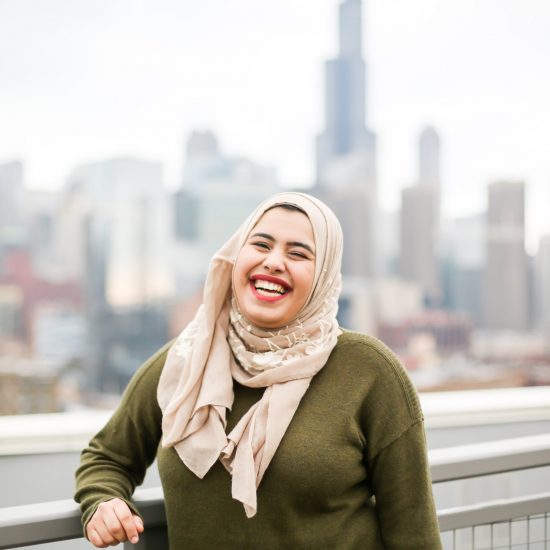 Siham Hussein
Software Engineer at Google, Class of 2015
Siham Hussein
I walked out of UIC with the technical ability that was needed for my role. In addition, I walked out with a support system like no other – from professors, students, teaching assistants and office staff, I never felt like I was alone and couldn't discuss what was on my mind. A large part of that was due to WiCS and the career and social opportunities that it provided me. The skills I developed as a result carried into the way I express my ideas and questions in the workplace.
I've been with Google for about two and a half years. I started working in the NYC office on Display Ads Reporting Infrastructure, where I built tools that helped internal teams provide better ads insights. A year later I moved back to Chicago to work on Search Storage Infrastructure, where I built tools to make it easier for internal teams to process large contents of the internet for search. And a year after that I switched teams yet again and currently work in Security and Privacy, allowing external users to download a copy of their Google User Data.
In my free time I volunteer with Girls Who Code, crochet blankets, and have amateur photoshoots(@seehamrun).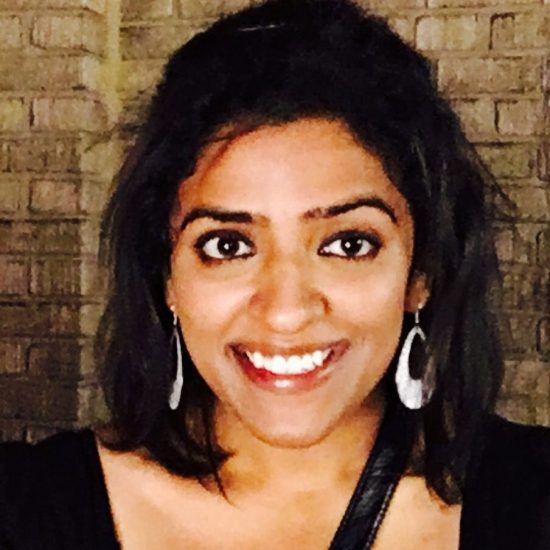 Sruti Bhagavatula
PhD Student Carnegie Mellon University (2015-present), Class of 2014
Sruti Bhagavatula
Without the CS department at UIC and WiCS, I would not be where I am today. During my time at UIC, I got the opportunity to do two internships, one of which landed me my job after graduation at Amazon, where I stayed for a year. However, I also got the opportunity to do independent undergraduate research in the BITS lab and published a research paper as a result. It was because of this experience, that I decided to pursue a PhD in Computer Science at Carnegie Mellon University and hopefully will become a Professor one day.
By being the Vice-President for WiCS, I learned about leadership and about the varied experiences of people in our program who come from many different backgrounds. I also got to plan many cool events and got to know the Professors and faces of the department. All this together made me feel like an integral part of the department and school and gave me confidence in my knowledge and skills.
When I am not doing ground-breaking research, I love to sing, play the piano, bike, practice yoga, read novels, and watch lots of TV/movies/anime. (Who said grad school is all work and no play?)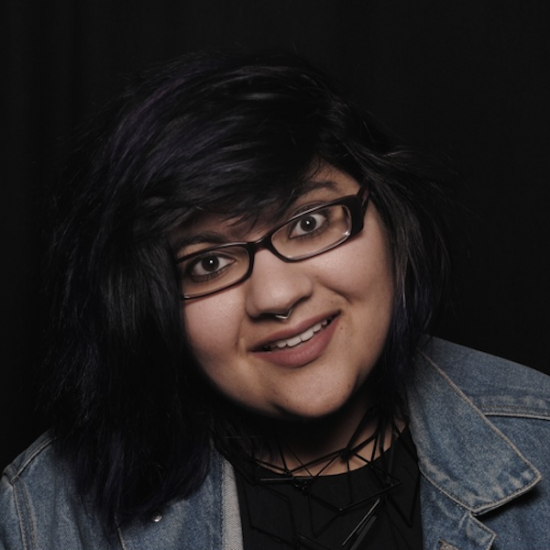 Devina Dhawan
Senior Security Engineer at Hulu, Class of 2014
Devina Dhawan
UIC's Computer Science department was fundamental in allowing me to explore all of my various interests in technology. During my time there (2010 – 2014) –  I did visualization research with ADVIS Lab, robotics research with Purposeful Prediction Lab, and even worked at LAS IT to learn how to fix computers (Lillis doesn't teach you that one).
During my time at UIC, I was the President of WICS from 2013-2014. Along with Sruti Bhagavatula, we did amazing things creating the scavenger hunt for the CS department, we brought in companies to interview our students to prepare them for interviewing in the real world, worked with women in the community on open source projects, started working on the Girls Who Code program, and even started planning the WICS lounge as you know it today. Really, the best part was, I just saw the type of change you can make as a solid team. We were able to start amazing programs that really changed the face of the CS department, and I will forever be grateful for the women by (women & non-binary people) that I met along my CS career.
The best thing about graduating and working full-time is that you don't have to do homework after 6pm anymore. You have so much time to fill with hobbies and family. I decided to pick up a dead art – calligraphy. I am also an instructor for GWC along with so many of the other lovely ladies involved with WiCS.